Lamborghini has made some of the greatest supercars of all time. One of the best is the recent revision to the Aventador. If you have been looking for a Lamborghini aventador lease special, now is the time to experience this amazing car for yourself.
 The more aggressive design of the Aventador is just part of the story in the new model. The carmaker has taken every lesson learned over many decades of making high-performance engines, exhausts, and cutting edge chassis to push the V-12 powered car to the absolute limit.
 The new Aventador has a 6.5 liter V12 that takes up almost all of the space behind the back seats. It is naturally aspirated and has no turbocharger. It makes a crazy 740 horsepower and 509 pound-feet of torque just with its displacement. Peak power is at 8400 and the red line is 8500.
All-Wheel-Drive System
There is a seven-speed independent shift rod transmission that puts the V-12's power to the ground, using an all-wheel-drive system.
 If you are interested in speed, you will be pleased to know this beast can run from 0 to 62 in 2.9 seconds and hit 124 MPH in 8.8 seconds. The V12 continues to rear beyond 217 MPH. It turns the outside world into a blur. Heavy-duty carbon-ceramic brakes bring the car to a stop fast.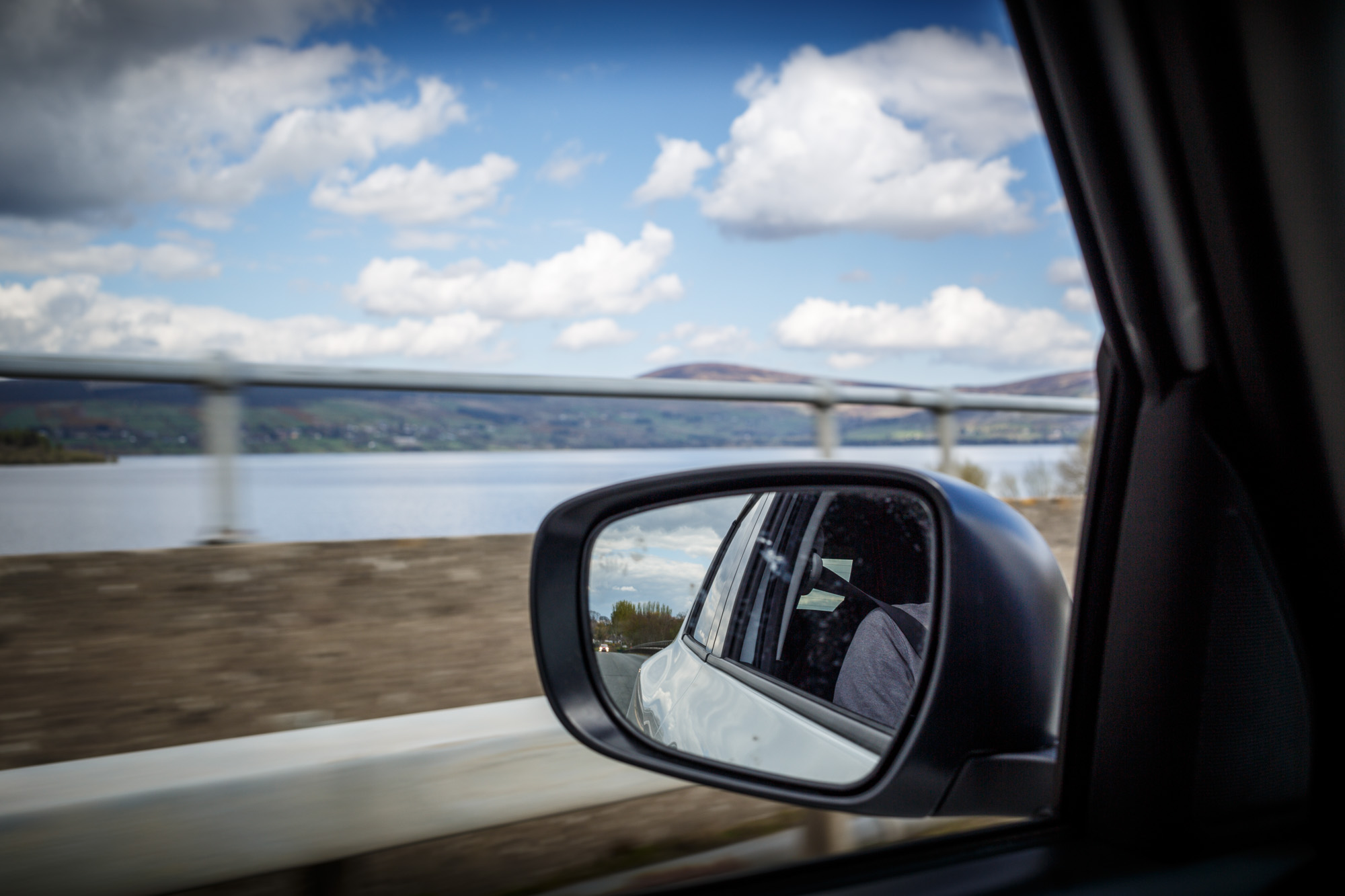 This car is not just about going in a straight line; it also can take a corner hard and in total control. The suspension can turn the rear wheels in the opposite direction of the front wheels at low speeds, and the same direction as the front at higher speeds. This allows the car to take corners in control at scary high speeds, and also makes it easy to park.
Downforce Has Been Boosted
 Downforce on the Aventador has been boosted by 130%. And the new body kit puts more cold air to the brakes and the engine room.
 At full throttle, this car is so quick that it feels like it could fly. The sound of 12 pistons shrieking just inches from your ears is even louder than before because of a refitted exhaust system. It fills the cabin better than any great sound system can.
 This is a car that truly must be experienced on a track to be appreciated. With our least special, you can do just that! Give this car a try and you won't regret it.